Julia & Casey Get Hitched
Last weekend, my family and myself went up to Montague, MA to see our friends Julia and Casey get married. If you know me, then you know my family. We are hilarious! So the trip was pretty awesome. My highlight (besides the wedding, obviously) is that we stayed at an airbnb where my furry baby Kingsley could come along.
We stayed just a couple of minutes from the wedding venue in Greenfield, MA and we went exploring for food once we got to our airbnb, because, greedy. Greenfield is pretty nice, SUPER hipster, like OD hipster. If you're into that you should go visit lol! I snapped some shots while we were out. We went to this Thai place with some really good food! I got chicken & shrimp fried rice. (Mommy wanted me to take a picture of her ring and nails lol)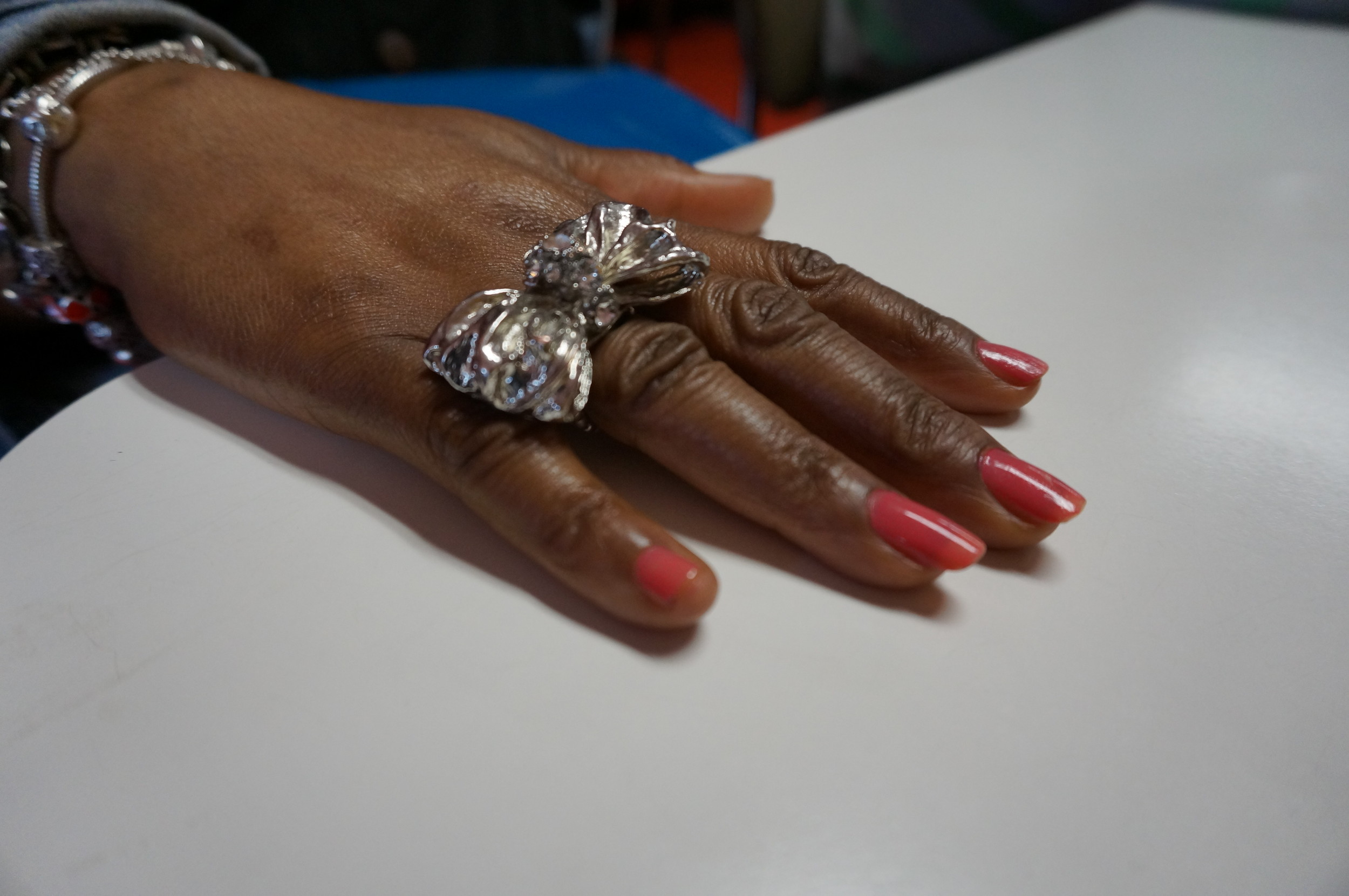 Then we went to this cafe (I should have really gotten the names of these places) because our family is a dessert family. Can't have a savory meal with out some dessert after! The cafe was really nice and everything in the area is locally owned.
It was nice to take some pictures. I used to be really into capturing moments, hopefully I can continue but laziness is REAL.
Sunday was wedding day and it was BEAUTIFUL! Julia and Casey did a really good job planning. They literally got married on top of a mountain... I'm gonna cry again thinking about it. (YES. I cried. Mostly thug tears. Shut up.)
It was such a good time seeing everyone who is apart of their lives come together and celebrate such an awesome union. Even my two favorite girls were there; my nieces Natalia and Malaya.
You wanna see what I wore?!
I got this Romper from Marshall's for $20! My shoes are Steve Madden and my necklace is from H&M.
My sister Kemarah, who was also a bridesmaid, put these flowers in my hair from her bouquet at the reception. It also took my brother 6,000 tries to get a decent picture of me because I don't know how to behave. Neither does my sister, apparently.
I was so happy to be around so much love and straight fun! Congrats to the newlyweds Julia & Casey!
Enjoy the rest of the pics from this weekend!