Governor's Ball 2017
It has been about 50 years since I promised I would post this. Life and laziness is weird. Anyway, I went to Governor's Ball in NYC in the beginning of June with my friends and it was bomb. I saw so many great artist, the food was bomb and the space was perfect for the weekend. I would suggest going if the line-up is to your liking. Now let's get on to my clothes!!
I was super excited about my gear for this festival, especially my outfit to see WuTang (sidenote: I absolutely love WuTang, and only engage in conversations about music, if you can name all members.) On with the fashion:
Day One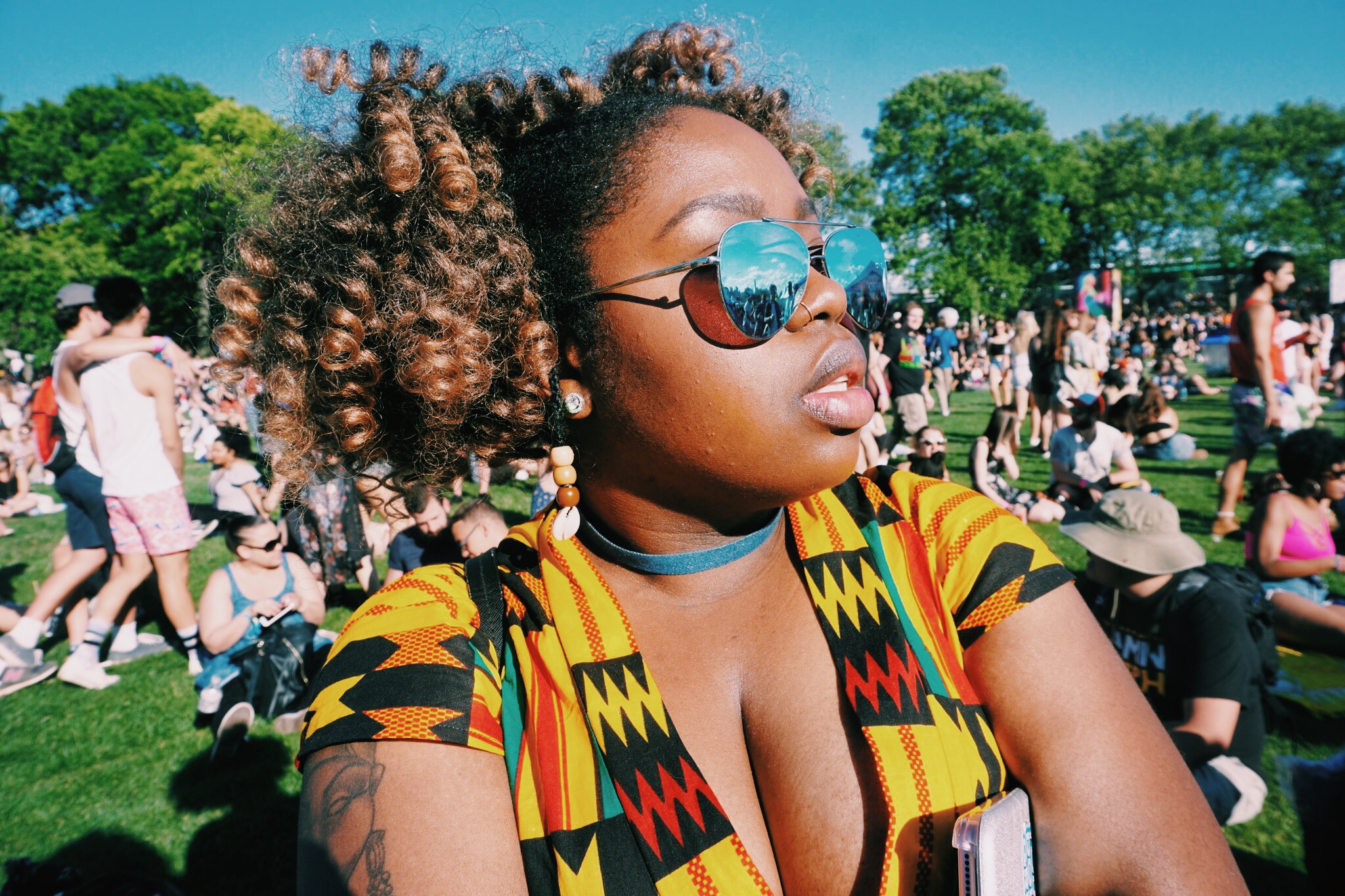 This top was made by my sister Kemarah, the one with the craft room. I came up with the design and she brought it to life! I love it so much!
Other Outfit Details:
Jean Shorts: Primark $15
Neon Vans: Newbury Comics $30
Jean Choker: Wet Seal $3
Sunglasses: TJ Maxx $8
Day Two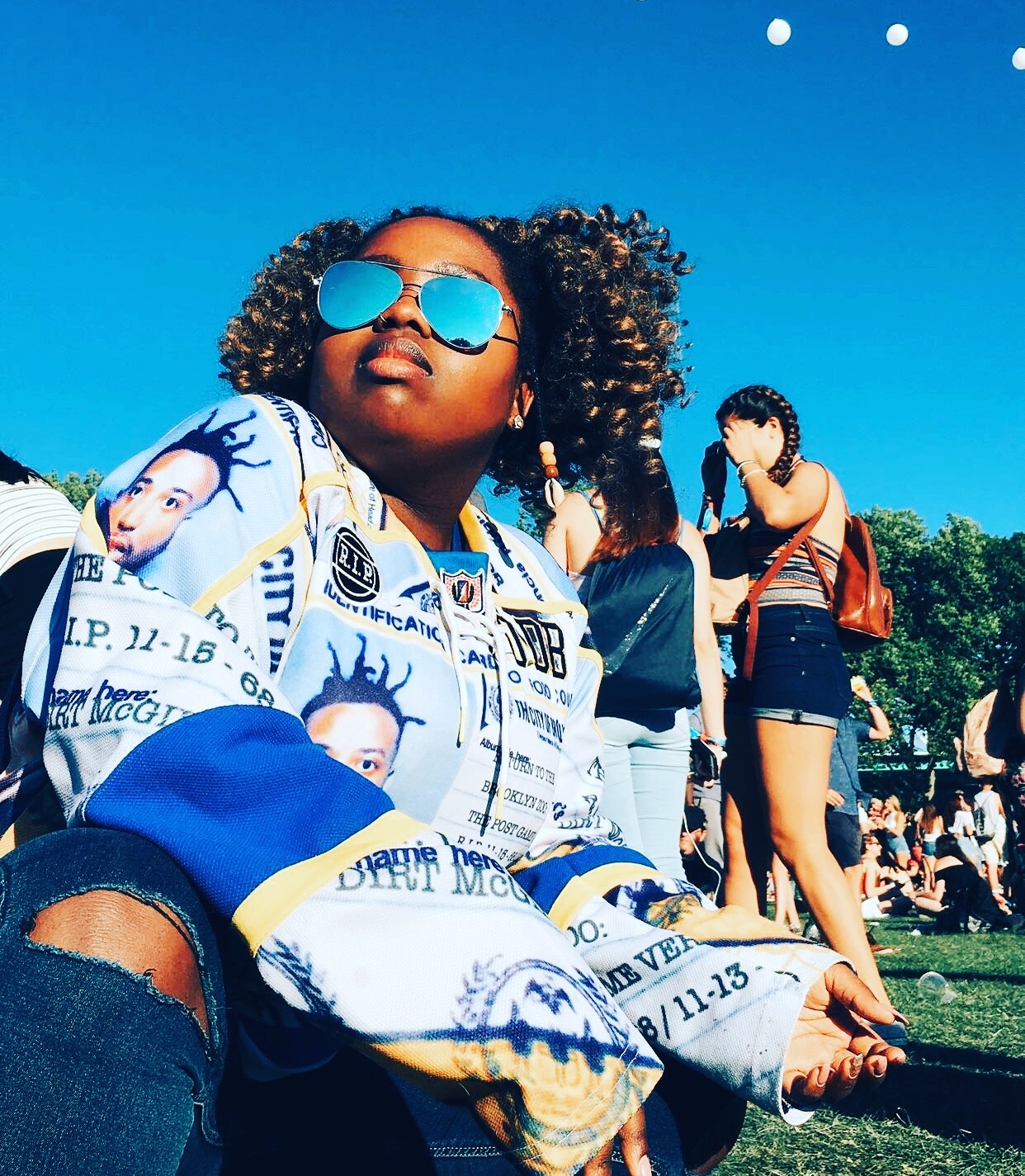 McGirt Jersey & SmackDown Crop
Day two was probably my favorite day. It was real chill and I got to see WuTang in my McGirt jersey. The story behind this Jersey begins when I saw Beyonce wear it in the 'Feeling Myself' video and literally went on the hunt for it. I love WuTang and I adore ODB so obviously I had to have it. I ain't no hater so I will tell you where I got it and who made it. It's by Post Game and I found it in a shop in Chicago. It took me FOREVER to find it, so good luck and God speed. I paid $75 for it and it was worth every penny :)

Underneath my jersey, I wore a Smackdown crop top that I cut myself. I found the top at Salvation Army and knew it would come in handy for a concert or music festival, I think I was right.
Other Outfit Details:
Jeans: Topshop $35
Neon Vans: Newbury Comics $30
Sunglasses: TJ Maxx $8
I can honestly say this is the best I've felt in a while about literally everything. My body confidence was on 100 and I am so happy that this was the start to my summer...
oh and this also happened!